Documentation
Tutorial
---
On this page you can find screencasts explaining how various actors use the PhD Admission@Uni solution in order to achieve their goals.
Organization Model
Let us first introduce the organization model of the Demo University. Meet the personas and their high level workflows, before we dive into more details in the next videos.
Administrator workflow
The first thing to be done is to create and configure the admission session. This is normally performed by a faculty administration person or professor assistant.
Applicant workflow
Once admission session is published on the internet, applicants from all around the world can find it, apply for an open position and follow up on the status of the application.
Referee workflow
As a part of application, referees could also be invited to provide input to their students application.
Application selection workflow
Once applications start flowing into the system, professors and other faculty members can collaborate on the selection process.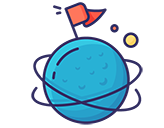 Get Started with PhD Admission@Uni
Don't waste more time on hard to manage admission processes at your department. Request personal demo and one of our experts will introduce you to this amazing solution.